SCCH Grants for Teachers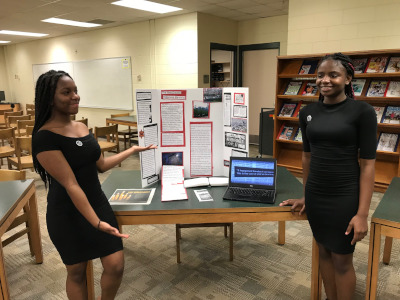 Overview
The Council also provides mini-grants of up to $1000 for educators and community leaders working to expand Holocaust education throughout their classrooms and communities. The aims of the grant projects must coincide with the mission of the Council to commemorate SC survivors and concentration camp liberators and to promote Holocaust education. We hope you will consider applying!
Who is eligible for SCCH grants?
All K-12 South Carolina educators in all subjects are encouraged to apply. The Council will also consider grant applications from organizations and university programs, but these funds are limited.
Types of Grants
Book Grants
There are two types of book grants specifically for middle and high school teachers."Memoirs for Middle Schoolers" and "Holocaust Books for High Schoolers" aims to fund the purchase of classroom sets of Holocaust-related literature for your students in order to provide them with high quality texts that can better help them become engaged with the content.
Teachers can choose from a list of appropriate titles found here: Holocaust Literature or they can choose a different nonfiction Holocaust work (memoirs, diaries, or histories) that they may have in mind. We would also be happy to help teachers choose a book that is appropriate for their students.
Please complete the interest form below that connects to the appropriate book grant for you:
General Mini-Grants
We also accept grant applications from educators, educational organizations, or community leaders to fund resources, school or community commemoration programs, guest speakers, teacher professional development, or awareness-raising events.
For details about these grants see below:
Review the Grant Application Guidance Sheet
Fill out and submit the Grant Application
Final Report
To document the completion of each grant and to record each grant recipient's use of the grant funds, we require a brief report to be sent to use within six weeks of the event's completion.
This report is located here: Final Report
Questions & Additional Information
If you have questions about the grants, please don't hesitate to contact the Council for advice. You can contact us at education@scholocaustcouncil.org.
We look forward to supporting your projects and thank you for your dedication to Holocaust education in South Carolina!
---