South Carolina Council on the Holocaust
"The work that the SC Council on the Holocaust does is so important for our students in South Carolina. Having a chance to discuss and reflect on the past gives students the tools to be better citizens for our future."
- Molly Spearman, State Superintendent of Education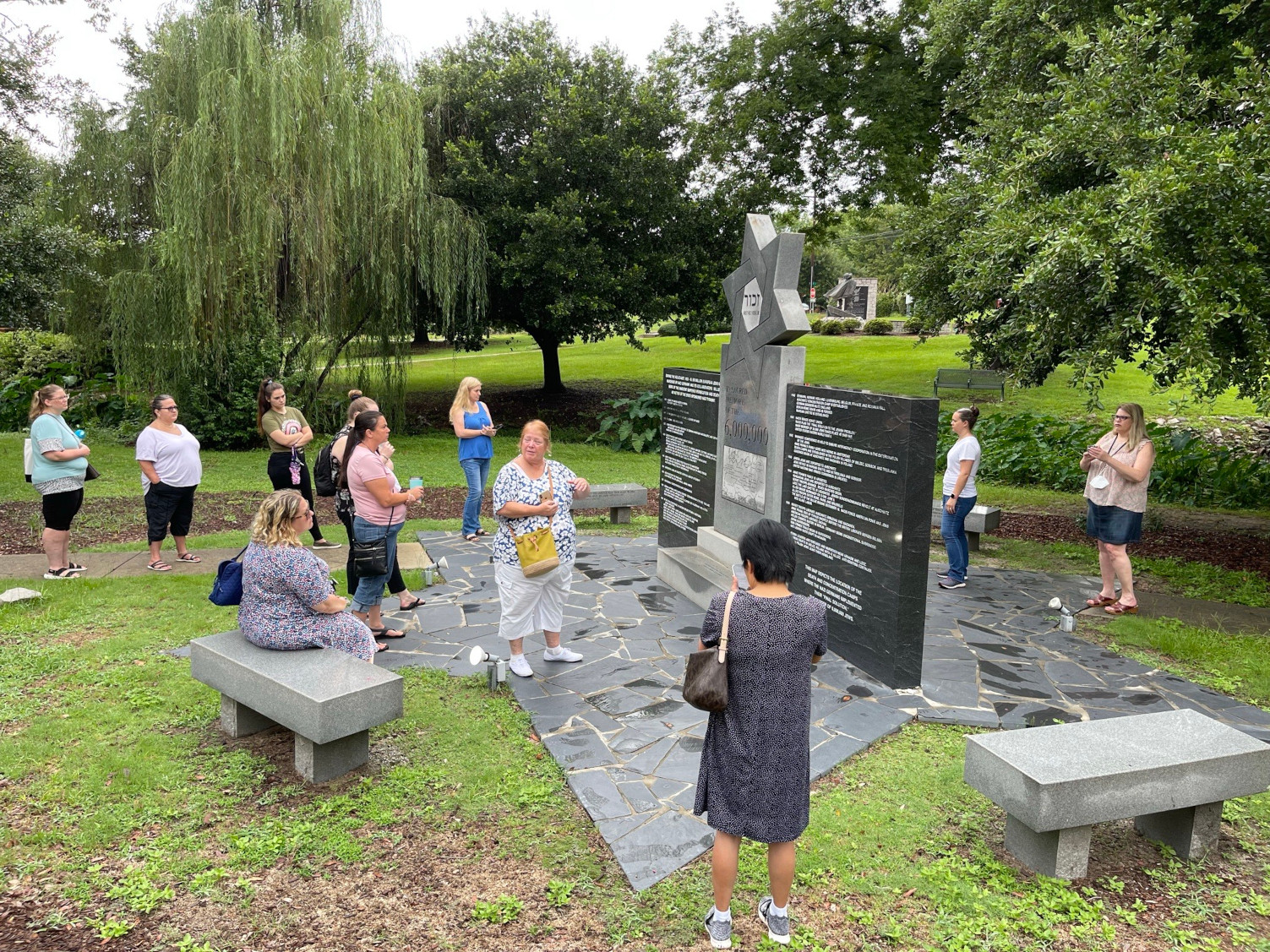 The South Carolina Council on the Holocaust provides educational programs about the systematic genocide of six million Jews and others in the Holocaust to help prevent such atrocities from happening again. Our work seeks to honor the survivors of the Holocaust and the camp liberators who call South Carolina home.
News
News
2022 Holocaust Teachers Workshop
The 2022 Holocaust Teachers Workshop will be centered on the theme of Americans and the Holocaust and Dr. Rebecca Erbelding, historian at the US Holocaust Memorial Museum and author of Rescue Board: The Untold Story of America's Efforts to Save the Jews of Europe, will be our keynote speaker. Teachers will be engaged in exploring how America reacted to the events in Europe as the Holocaust progressed and be provided with strategies and lessons that they can use in their classrooms. Each participant will be provided with a lunch and a copy of Rescue Board and other resources supplied by the sponsors.
Register Here!
News
Statement on the Attack on Babyn Yar
Along with the Association of Holocaust Organizations, the South Carolina Council on the Holocaust joins the world in strongly condemning the missile attack damaging the Babyn Yar memorial site built to honor the memory of the Jewish victims of the Holocaust who were murdered at Babyn Yar.
Read the full statement here
News
Student Contest
2022-2023 Holocaust Art & Writing Contest
The South Carolina Council on the Holocaust is excited to announce a partnership with Chapman University of Orange County, California to offer an art and writing contest for students in South Carolina.
More Info Here
News
We have new video resources regarding the importance of Holocaust education. The videos can be found under "Education" and by clicking on the link titled "Importance of Holocaust Education". The videos include interviews with Robert Caslen (President of USC), Senator Katrina Shealy, Molly Spearman (Superintendent of Education), and Mayor Steve Benjamin.
View Videos
News
International Holocaust Remembrance Day was designated by The United Nations General Assembly to commemorate the liberation of Auschwitz-Birkenau in 1945. On this day, we honor the six million Jewish victims of the Holocaust and millions of other victims of Nazism and recommit ourselves to developing educational programs that help prevent future genocides.
Click here for more information
News
Features interview with Elisha Wiesel. He is the only child of Holocaust survivor, author, professor, and Nobel Peace Prize recipient Elie Wiesel.
View Palmetto Scene Special
Upcoming Events
---