South Carolina Council on the Holocaust
"The work that the SC Council on the Holocaust does is so important for our students in South Carolina. Having a chance to discuss and reflect on the past gives students the tools to be better citizens for our future."
- Molly Spearman, State Superintendent of Education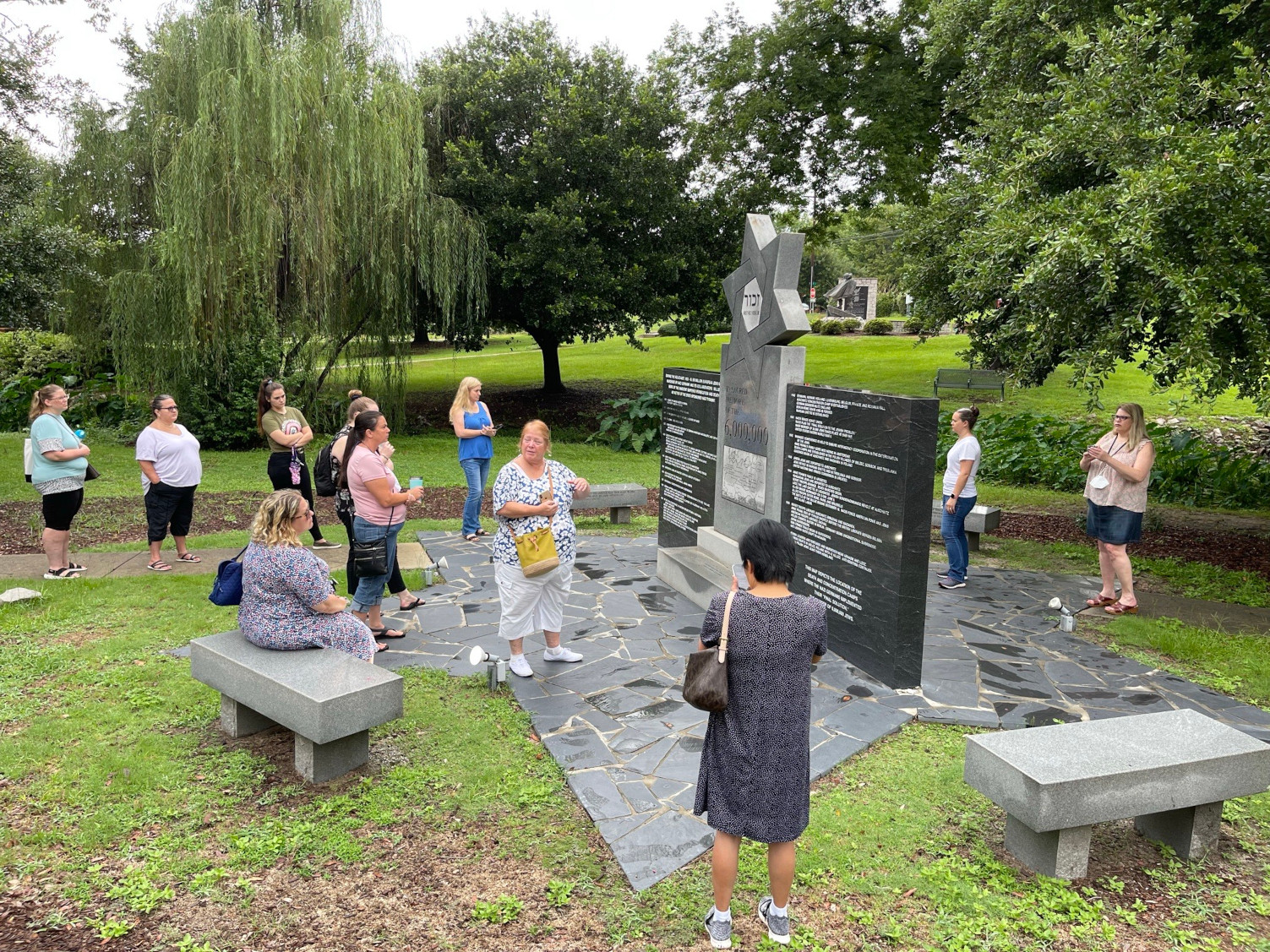 The South Carolina Council on the Holocaust provides educational programs about the systematic genocide of six million Jews and others in the Holocaust to help prevent such atrocities from happening again. Our work seeks to honor the survivors of the Holocaust and the camp liberators who call South Carolina home.
News
News
Free Virtual PD: Teaching the Holocaust in the Digital Age
In the ever evolving world of teaching and online learning, the use of sound pedagogical practices combined with high quality digital resources is paramount. In this session participants will be led on an exploration of easily accessible and highly engaging digital resources that can be used to implement key pedagogical principles of teaching the Holocaust. Teachers will also learn about future PD opportunities and funding available to them through the SC Council on the Holocaust. This session will take place on Wednesday September 30 from 7:30 - 8:30 pm and recertification credits will be issued to those teachers who are interested.
Sign up here:
Digital Resources PD
News
"Lessons of the Holocaust"
The South Carolina Council on the Holocaust is pleased to announce that its first ever virtual summer institute for South Carolina educators, and those of educational organizations in the state, will take place online on August 6 and 7, 2020. The theme of this year's institute will be "Lessons of the Holocaust" and participants will examine the importance of contextualization, complexity, and perspective which will help to inform their teaching of the Holocaust. Additionally, participants will explore how the lessons of the Holocaust have distinct connections to their teaching of contemporary events. Participation in the institute is FREE and teachers will be able to earn recertification credits for their participation.
Click here for more information and to register:
SCCH Summer Institute
News
The Council's Statement on Racism
The South Carolina Council on the Holocaust stands in support of the millions of Americans and those around the globe who have peacefully demonstrated in the names of George Floyd and the countless other victims of racist violence.
Click Here to view full statement
News
Here is a list of workshops, events, and conferences in which the SC Holocaust Council participates or supports. Some are held only for designated attendees, but many are free and open to the public.
Click Here For More Information
News
We have new video resources regarding the importance of Holocaust education. The videos can be found under "Education" and by clicking on the link titled "Importance of Holocaust Education". The videos include interviews with Robert Caslen (President of USC), Senator Katrina Shealy, Molly Spearman (Superintendent of Education), and Mayor Steve Benjamin.
View Videos
News
International Holocaust Remembrance Day was designated by The United Nations General Assembly to commemorate the liberation of Auschwitz-Birkenau in 1945. On this day, we honor the six million Jewish victims of the Holocaust and millions of other victims of Nazism and recommit ourselves to developing educational programs that help prevent future genocides.
Click here for more information
Upcoming Events
---