South Carolina Council on the Holocaust
"The work that the SC Council on the Holocaust does is so important for our students in South Carolina. Having a chance to discuss and reflect on the past gives students the tools to be better citizens for our future."
- Molly Spearman, State Superintendent of Education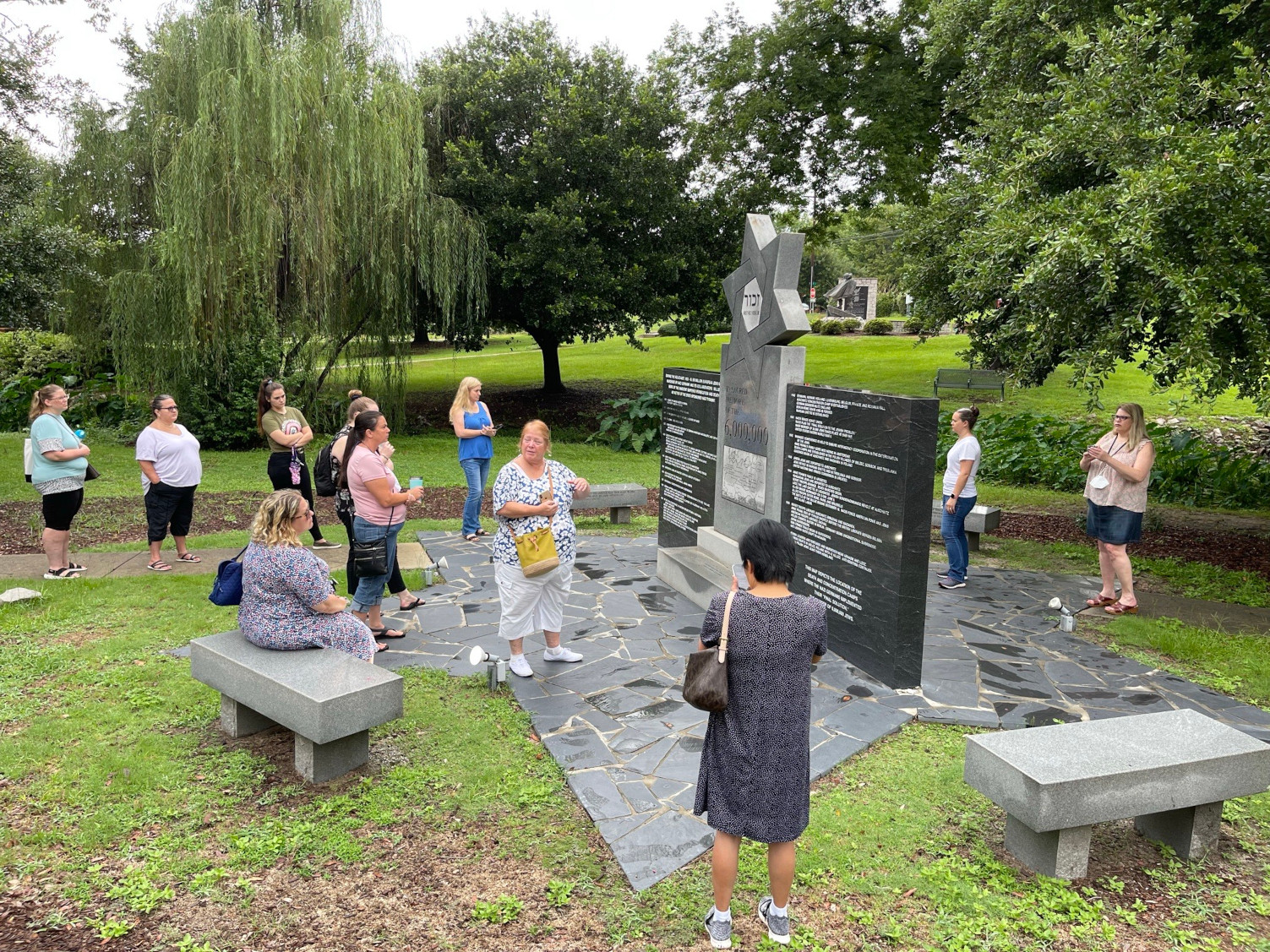 The South Carolina Council on the Holocaust provides educational programs about the systematic genocide of six million Jews and others in the Holocaust to help prevent such atrocities from happening again. Our work seeks to honor the survivors of the Holocaust and the camp liberators who call South Carolina home.
News
News
Summer Programs for Educators
The SCCH is hosting two institutes for teachers in the summer of 2021!
Foundations of Teaching the Holocaust (July 19-23)
Americans and the Holocaust (July 26-30)
More Info Here
News
Student Contest
2020-2021 Holocaust Art & Writing Contest
The South Carolina Council on the Holocaust is excited to announce a partnership with Chapman University of Orange County, California to offer an art and writing contest for students in South Carolina.
More Info Here
News
The Council's Statement on Racism
The South Carolina Council on the Holocaust stands in support of the millions of Americans and those around the globe who have peacefully demonstrated in the names of George Floyd and the countless other victims of racist violence.
Click Here to view full statement
News
We have new video resources regarding the importance of Holocaust education. The videos can be found under "Education" and by clicking on the link titled "Importance of Holocaust Education". The videos include interviews with Robert Caslen (President of USC), Senator Katrina Shealy, Molly Spearman (Superintendent of Education), and Mayor Steve Benjamin.
View Videos
News
International Holocaust Remembrance Day was designated by The United Nations General Assembly to commemorate the liberation of Auschwitz-Birkenau in 1945. On this day, we honor the six million Jewish victims of the Holocaust and millions of other victims of Nazism and recommit ourselves to developing educational programs that help prevent future genocides.
Click here for more information
News
Features interview with Elisha Wiesel. He is the only child of Holocaust survivor, author, professor, and Nobel Peace Prize recipient Elie Wiesel.
View Palmetto Scene Special
Upcoming Events
---