Survivor Testimony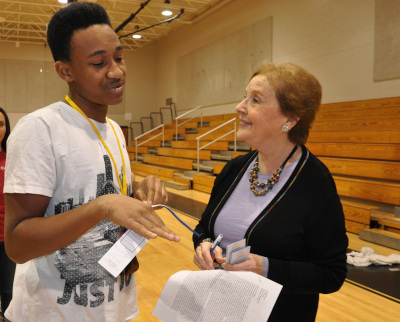 The Council helps to facilitate speaker visits throughout the state, especially those of Holocaust survivors and the children of survivors and liberators.
The Executive Director of the Council, Christine Beresniova, is also available to speak to groups and organizations on issues of education, policy, and practice related to Holocaust commemoration and education.
To invite a speaker to your class or organization, please contact the appropriate person from the options below.
---