Surrounding the opening and showing of the exhibit are many activities related to the study of the Holocaust.  Please try to attend one or more of these interesting and scholarly events.
Who Will Write Our History
January 27, 2019
More Info Here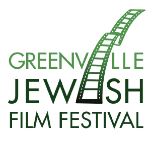 Greenville Jewish Film Festival: Fanny's Journey

Thursday, February 28, 2019

Based on a true story, "Fanny's Journey" is an incredible tale of bravery, strength, and survival in 1943 Italy. It is the story of a daring young Jewish girl who will stop at nothing and fear no one in order to escape to Switzerland to survive the Holocaust. Visit the GJFF Website at: https://www.greenvillejewishfilmfestival.com/lineup-1/

---
Holocaust Remembered Exhibit dates for 2018

The "Holocaust Remembered" exhibit is scheduled to visit local and state churches and colleges. The exhibit will be viewed for 2 weeks throughout the midlands and will allow all parishioners to learn the facts of the Holocaust and local testimonials from survivors and liberators.
Portable Exhibit
Planning Fall Holocaust Remembered exhibit venues now. If interested in bringing the exhibit to your church or organization, please contact Barry Abels at barrya@jcccolumbia.org.
Click Here for more info