South Carolina Council on the Holocaust
"The work that the SC Council on the Holocaust does is so important for our students in South Carolina. Having a chance to discuss and reflect on the past gives students the tools to be better citizens for our future."
- Molly Spearman, State Superintendent of Education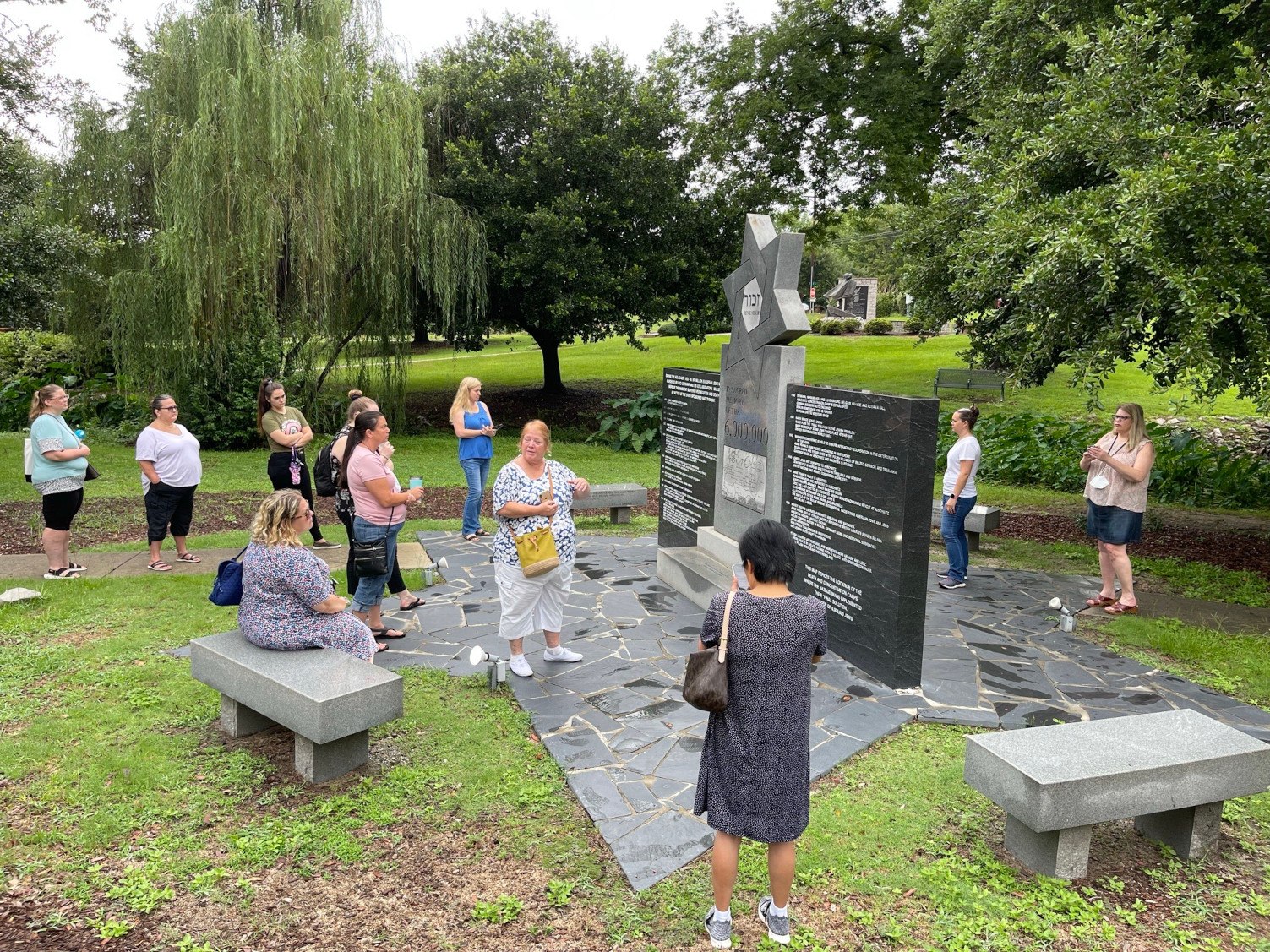 The South Carolina Council on the Holocaust provides educational programs about the systematic genocide of six million Jews and others in the Holocaust to help prevent such atrocities from happening again. Our work seeks to honor the survivors of the Holocaust and the camp liberators who call South Carolina home.
News
News
Educators: Attached is a list of currently known State and National education conferences for 2019-2020. Special thanks to James Bryan for compiling this.
More Information
News
View the Council's statement regarding the Omission of the Term "Holocaust" from the Revised South Carolina State Educational Standards.
More Info
Upcoming Events
Event
October 18, 2019
Join the South Carolina Council on the Holocaust for our Fall Workshop on October 18! We will be hearing from second-generation speaker and author Joey Korn and from Dr. Ann Millin, a prominent Holocaust Scholar. Register now!
More Info
Event
November 11, 2019
South Carolina is hosting its premier showing of Footsteps of My Father, the story of a man, Master Sergeant Roddie Edmonds, saved dozens of Jewish-American soldiers while confined in a German POW camp in 1945. Chris Edmonds, his son, wrote a book about his discovery of his father's heroic bravery and will be attending so sign copies and take questions! Please join us on November 11 at the Kahn Jewish Community Center. Admission is free but tickets are required.
More Info
Reserve Tickets
---