South Carolina Council on the Holocaust
"The work that the SC Council on the Holocaust does is so important for our students in South Carolina. Having a chance to discuss and reflect on the past gives students the tools to be better citizens for our future."
- Molly Spearman, State Superintendent of Education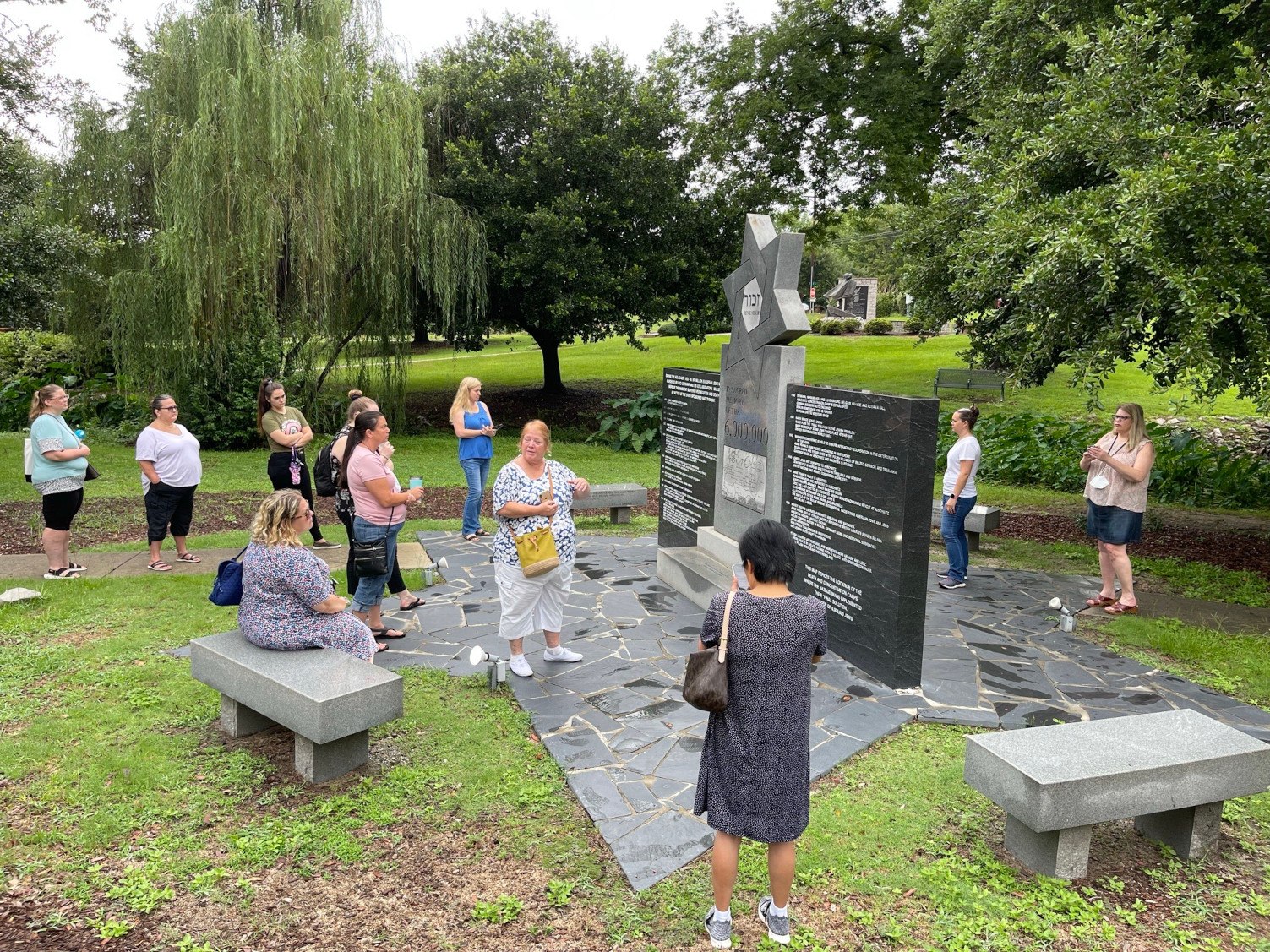 The South Carolina Council on the Holocaust provides educational programs about the systematic genocide of six million Jews and others in the Holocaust to help prevent such atrocities from happening again. Our work seeks to honor the survivors of the Holocaust and the camp liberators who call South Carolina home.
News
News
Educators: Attached is a list of currently known State and National education conferences for 2019-2020. Special thanks to James Bryan for compiling this.
More Information
News
Here is a list of workshops, events, and conferences in which the SC Holocaust Council participates or supports. Some are held only for designated attendees, but many are free and open to the public.
Click Here For More Information
News
We have new video resources regarding the importance of Holocaust education. The videos can be found under "Education" and by clicking on the link titled "Importance of Holocaust Education". The videos include interviews with Robert Caslen (President of USC), Senator Katrina Shealy, Molly Spearman (Superintendent of Education), and Mayor Steve Benjamin.
View Videos
News
International Holocaust Remembrance Day was designated by The United Nations General Assembly to commemorate the liberation of Auschwitz-Birkenau in 1945. On this day, we honor the six million Jewish victims of the Holocaust and millions of other victims of Nazism and recommit ourselves to developing educational programs that help prevent future genocides.
Click here for more information
Upcoming Events
Event
April 5th, 2020
Join the Pittsburgh community for an informative and inspiring panel with leaders on the front lines countering hate. We will discuss the meaning of "never again" today and how to take collective action to make it a reality. Hosted by Holocaust Center of Pittsburgh.
Register for Zoom details
Event
April 13th, 2020
Explore leadership, honor and community responsibility during times of struggle, with JPEF's Teaching with the Motion Picture Defiance study guide, based upon the real-life experiences of the Bielski Brigade.
More Info
---